People are staying in their homes for longer periods of time as of late, a trend that seems likely to continue. In fact, the average homeowner will stay in their current home for over 15 years, which is quite a long time to stare at the same bathroom flaws day in and day out. And because of the fact you stare at those crumbling tiles and leaking sinks, having your bathrooms remodeled is looking like a great idea. Here are a few excellent reasons you should give your St. Joseph home remodeling company a call to have your bathrooms updated.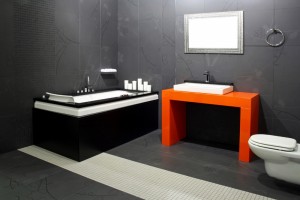 Perhaps the greatest benefit you will discover when remodeling your bathroom is in the increase of the value of your home. While you won't get every penny of your investment back when you do a bathroom remodel, on average you can expect around 70 cents back for every dollar you spend. Besides, you are the one who will enjoy your fresh, updated bathroom.
Let's face it, there are probably several existing problems in your bathroom at this very moment. No doubt you are keeping tabs of the items that need to be fixed, from loose tiles to leaking showers. A remodel is the ideal way to, well, kill two birds with one stone. A bathroom remodel gives you an updated bathroom and resolves those problems you have been meaning to fix.
But the best reason to remodel your bathroom is simply the need for a change. It does get rather tedious gazing upon the same four walls every day. Spice up your bathroom time by opting for a remodel.
For professional service and no hidden fees, give us a call for your bathroom remodel.